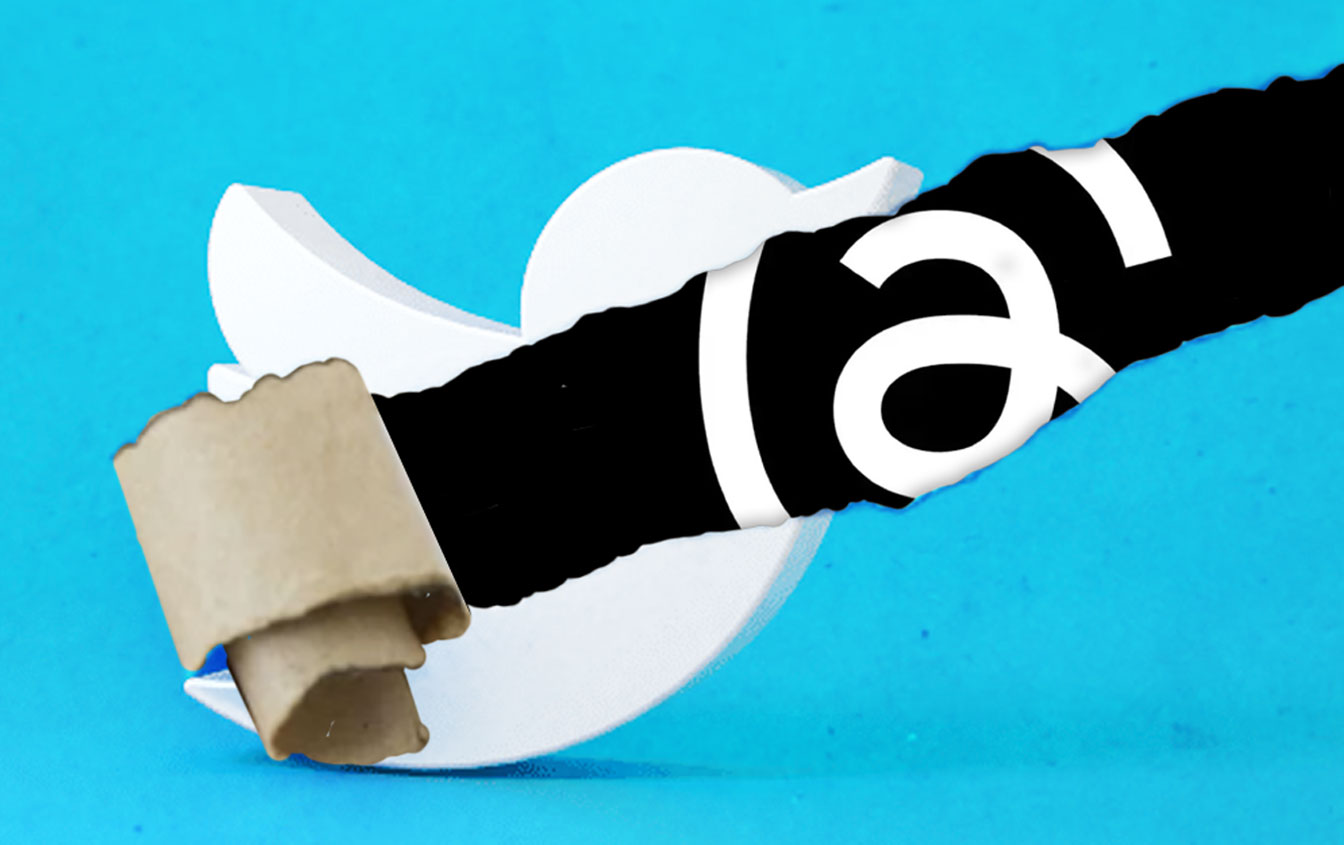 For years, Twitter has been the go-to platform for quick, real-time discourse. It's never been perfect, but it still made itself a cornerstone of many social marketing plans by being the best at what it does: fast moving conversation in dedicated communities, with a robust platform and an accessible API that has been a mainstay for social listening.

Then came Elon Musk's takeover last year, and things started to go downhill, with advertisers desperate to keep themselves clear of Musk's toxic fandom, an emphasis on paid subscriptions and technical issues like last week's rate-limiting. Twitter's brand has never been so tarnished. Unsurprisingly rival "microblogging" apps (how long has it been since we heard that phrase?) have been popping up to take a slice of Twitter's audience, with Bluesky and Mastodon being the heaviest hitters, but not quite taking off yet. Which is the point that Meta enters with group chat with Threads; its own real-time text platform sitting on top of Instagram's infrastructure.

A first glance, Threads looks a lot like a basic version of Twitter, though it's important for marketers to understand that it's actually quite a different concept. Designed to focus on personal connections, Threads proposes a space for meaningful dialogue within a user's wider Instagram network rather than the world at large. In other words, it's much harder to engage in viral and trending conversations taking place outside of your social bubble. That's not the point. Meta has also stated that it's not actively courting one of Twitter's most effective uses: breaking news – arguably the largest, most divisive and one of the most valuable parts of the platform, and an area where Meta has traditionally struggled.

It could be a game-changer for brands seeking to cultivate meaningful relationships with their audiences. Particularly considering the 100 million users who signed up in week one, and the open disatisfaction many users have expressed at Twitter 2.0's direction.

There's already been some test cases: Australian ice cream brand Gelato Messina have spent the last week being joyously irreverent and unguarded and it's given the platform some of its earliest viral posts, saying at one point "My boss doesn't even know this app exists yet and I've posted like 20 times," before posting a screen grab of the dictionary definition of "Sh*tposting"." Travel brand 'July', meanwhile, went back to the roots of social marketing with some good, old-fashioned "like an subscribe" giveaways with an irreverent tone. Both capitalized on Threads' spontaneity and unpolished authenticity, driving audience engagement through interactive and informal content.

At present Threads requires no polished images or carefully produced videos. Instead, it values big ideas and witty one-liners, providing a fresh avenue for brand expression. It's a blank page. We don't know the "character" that is going to emerge here. It makes it a tempting target.
Unravelling Threads
That being said, Threads isn't without its problems. Firstly it's lacking some key features; restricted search, a closed community and no trends makes discovery extremely difficult, and under the hood, there's no API for building an ecosystem. From a social intelligence perspective the lack of an API for now and a likely mirroring of Instagram's API later really limits its usefulness for social listening. Meta's walled-garden approach, adopted after the Cambridge Anayltica scandal, has meant that outside of running ads it can be difficult for brands to extract meaningful social insight.

Ironically, while Meta really doesn't like its community anaylysing conversation data, Threads collects a wide range of information from its users, from health and financial information to location data. This, coupled with the fact that deleting a Threads account also means deleting the associated Instagram account, could affect user trust and engagement - both critical for a brand's digital success.

It also means that Threads is not yet able to comply with the European Union's General Data Protection Regulation (GDPR). Given Meta's comprehensive data collection practices, GDPR compliance presents a crucial challenge for brands operating in or targeting the EU region.
Weaving your brand into Threads
Brands always need to be adaptable, quick to claim their spot on emerging platforms, and open to new strategies. With Threads, brands have a new platform to engage audiences in deeper, more personalized conversations. It's a fntastic opportunity to forge new and meaningful relationships and cement identities with early adopters.

We're at a fork in the road in the social media landscape right now, and things are changing quickly. But with change comes opportunity. For brands, the introduction of Threads signals a chance to explore new ways of fostering customer relationships. By getting in early, staking a claim and establishing an online personality unique to the platform it's possible for brands to make it work for them. The key is to stay nimble, keep your ear to the ground and roll with the punches. We're living in interesting times.
Published on 2023-07-13 10:50:33