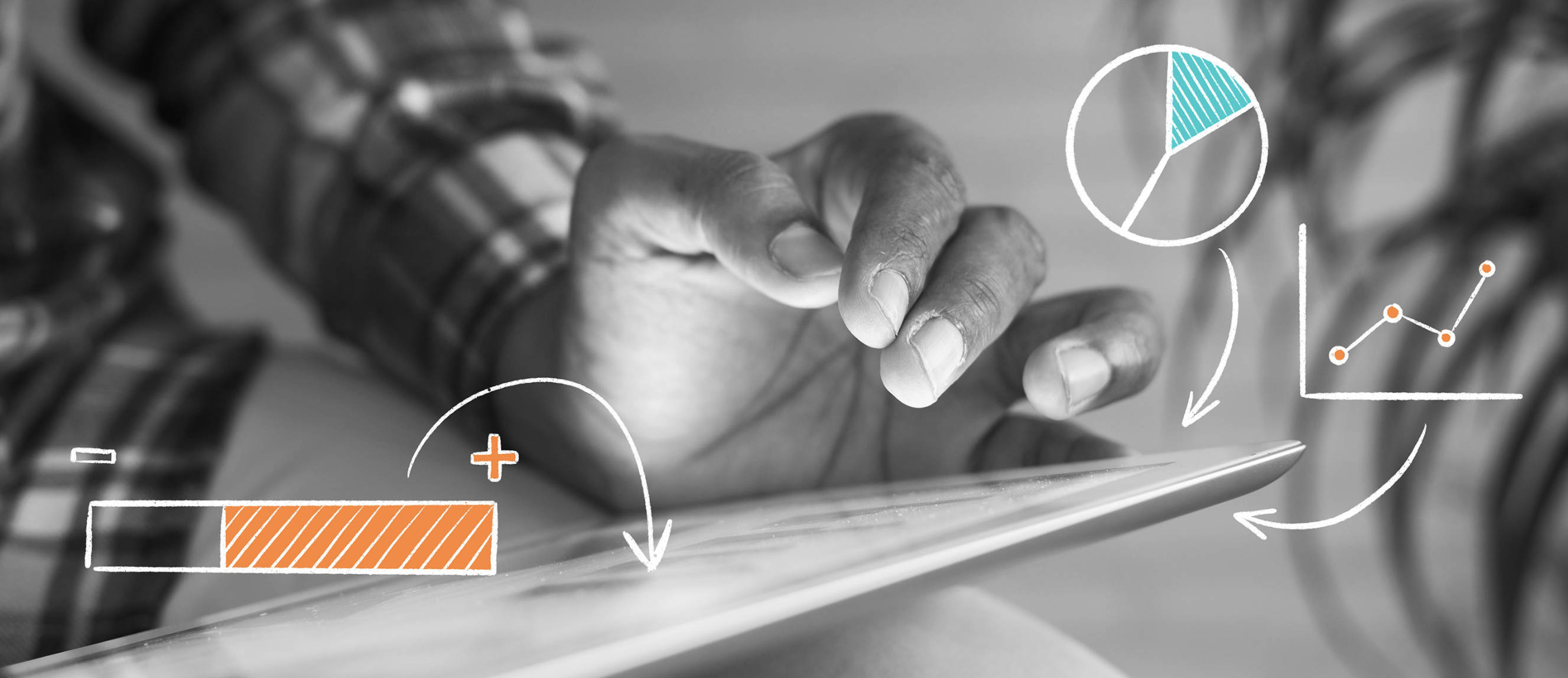 You may have noticed some changes in our positioning recently, which are reflected in our new website. We thought we'd take this opportunity to explain how we are evolving.Like many companies, we found ourselves with some time to reflect during the pandemic; and though thankfully business actually went into overdrive for us, we still had enough space to do some serious thinking about our services, about what our clients need from us and about how we represent what we do. The more we thought about the market and what our clients were asking for, the more we realised that our core way of working had shifted organically and that we should embrace it. All of this came about due to two important realisations:
Realisation number 1: Despite the hype, there is no one tool to rule them all.Our now giant competitors, working with huge marketing budgets, have been able to successfully seed the myth that best practice in social media marketing is to use an everything-under-one-roof" tool, theoretically combining publishing, listening and advertising into a single Swiss-Army-suite. Obviously, this idea will always appeal to a CMO: on the surface, it feels simpler and is usually cheaper than having a myriad of different tools and services. In reality, our experience of working with brands is that this doesn't work in practice – the different elements of functionality are rarely designed to work together, and the tool you're provided with is often too compromise; overly complicated to use, oversold and ultimately under-delivering – something you probably won't find out until after you've signed the contract.
We realised that being onboarded to yet more tech platforms was overloading our clients and that, more often than not, these tools actually slowed them down where they were supposed to be making them more productive. Clients don't want complications, they need answers. That requires something more than cut-and-shut tech solutions. This brought us to …
Realisation number 2: Marketing organisations want quick, actionable answers above all else.Having a social listening platform is great, but it needs to come with the expertise to decode and interpret data into actionable insight. This requires people who understand the context of a business and the space in which it operates in order to find meaningful answers among graphs and charts. We're really proud of our technology, which can do things almost no one else can, and we're continuing to develop our tools. What makes us different is that we're also putting effort into developing the people powering those tools. We've added a layer of really smart analysts and strategists to focus on delivering meaningful insight. This has been transformational for the business, and finally unlocked something we'd been struggling with: true stickiness. We are able to plug straight in as our client's insights departments and quickly add real, data-backed value to their strategies. The good thing about human beings is that, unlike a lot of tech and tools, they tend to work right out of the box. Of course, this is more resource intensive on our end, but the results we generate are infinitely more useful and applicable. It's a combination of smart tools, smart machine learning and really smart people.
These two realisations have led us to shift our focus slightly. We still have one of the most advanced AI and data-driven social intelligence platforms in the world, but by combining it with more expert analysts and strategists we can provide answers to the most challenging marketing questions a brand can throw at us.
Interested in learning more? Schedule a demo here. We'll show you what AI can really do.
Published on 2022-10-24 10:18:39