We analysed 70M fan conversations to find out.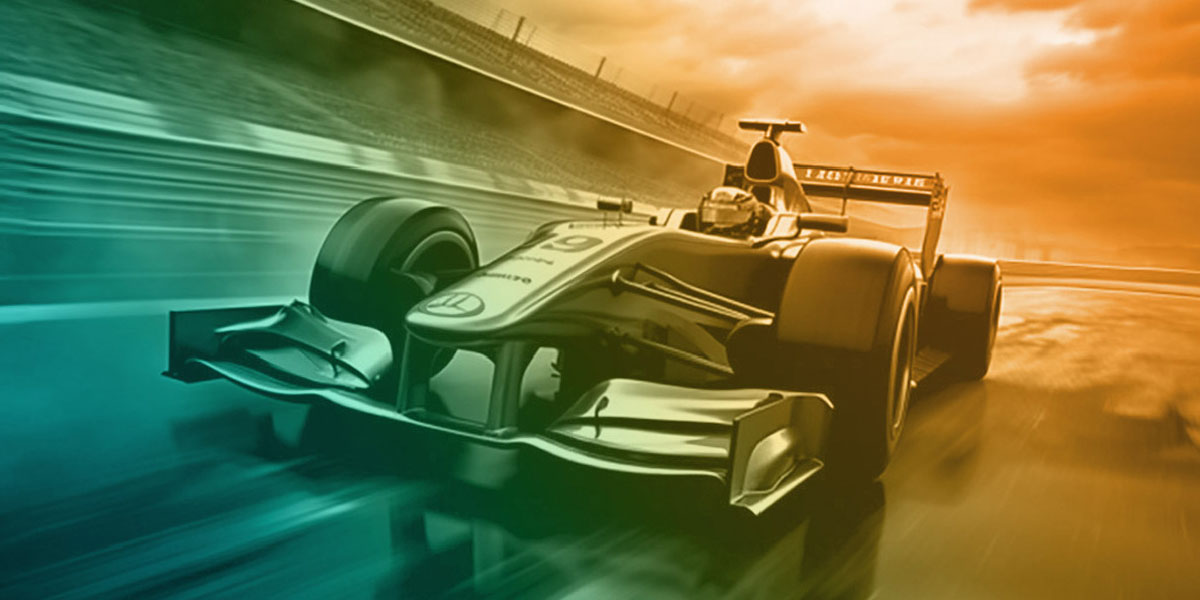 Our day to day is helping the world's leading brands understand their audiences, but that's not all we've done. Since day one we've been quietly working on an internal passion project, which we've used to help develop our technology and team.

Over the last decade we've captured over 70m online conversations around Formula 1 and analysed it using Buzz Radar's social and audience intelligence platform combined with our team of experts. All with the view of discovering key insights into F1 audiences and their behaviours.

In the last decade, Formula 1 has transformed from sport catering to a fairly specalised and traditionally older audience to a spectacle appealing to millions of new young fans. But with one driver dominating the current season, has F1's meteoric growth already peaked?

The Backstory: F1 Was Stuck in Neutral
In 2016, F1 found itself at a crossroads. Viewership was stagnating and the fanbase aging under longtime F1 ruler Bernie Ecclestone. But new owners Liberty Media shook things up. They overhauled social media, collaborated on a behind-the-scenes show with Netflix (the monstrously popular Drive to Survive) and foregrounded a new generation of talented drivers.

The results were astounding. We found that online conversation around F1 skyrocketed between 2016 and 2022, increasing my 80% - making it the fastest growing sport on social media. F1's social followers tripled from 12.5 million to 50 million in just 5 years.
But Have We Reached Peak F1?
However, data from early 2023 suggests this turbo-charged growth may have already peaked. Alarming drops compared to 2022 were detected in key metrics:
➔

Social media mentions: Down 70%

➔

New followers across major accounts: Down 46%

➔

Overall social media reach: Down 64%
The tone of conversations also shifted notably. In 2023 fans are using much more negative language like 'boring' and 'annoying' – a big departure from the highly positive terms like 'exciting' and 'interesting' we found to be common in 2022.

Our AI models forecast that if current domination continues, F1 could lose 50% of the new fans it has gained by 2024.
Why is this happening now?
Historical data shows F1's popularity rockets when competition is fierce and unpredictable. In 2016, social media interest exploded as Nico Rosberg just barely beat Lewis Hamilton in a season-long duel. But that interest declines when one driver starts to dominate week-on-week. The excitement and unpredictability of the sport starts to ebb away, and if Liberty don't find a way to stop it, so will the support of fans.

Right now, Max Verstappen and Red Bull's almost-permanent residence on the top podium has fans tuning out. A predictable sport, after all, is no fun at all. For F1 to thrive, it needs to recapture the magical formula of wheel-to-wheel racing between multiple top drivers vying for supremacy.
Some hope at the chequered flag
While overall interest may have peaked, remaining engaged fans are talking about F1 in increasingly passionate terms. The percentage of positive conversations has more than doubled from 19% in 2016 to 46% in 2023.

So while F1 faces challenges to regain more casual fans, its core base is still energised. The key will be translating that passion into renewed mass appeal. More consistency in contention across teams and drivers will be critical for powering continued engagement.

At Buzz Radar, we're fascinated to keep analysing F1's rich social data to unpack trends and fan preferences. The road ahead remains full of twists and turns. But by learning from past laps and fine-tuning the formula, we believe the crown jewel of world motorsports can rebuild its momentum as it heads into the next lap.
Check out the first of our F1 audience intelligence reports here
Published on 2023-09-27 15:15:24