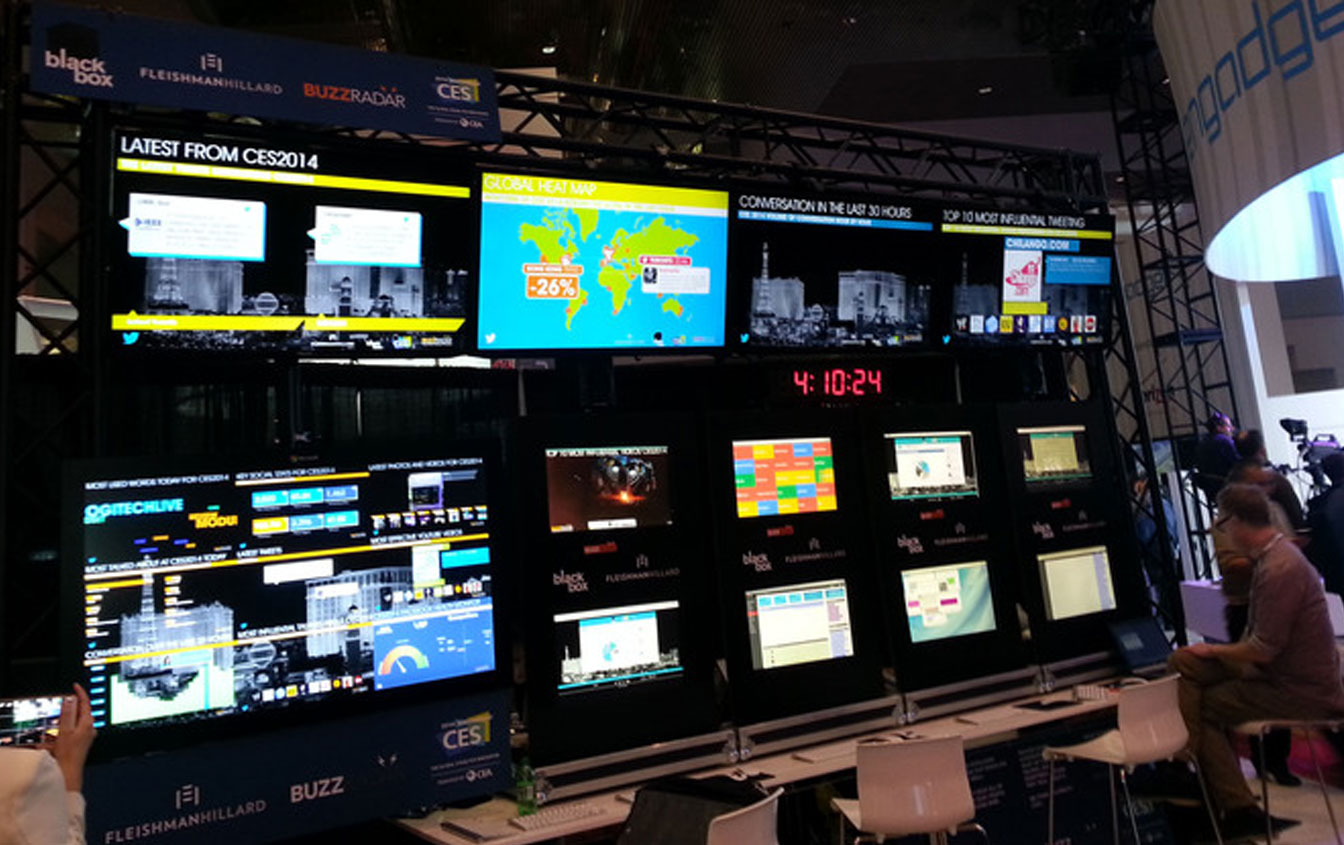 Back in 2012, when we started Buzz Radar, Real-time social media monitoring was peak hype. Seemingly every brand had a social media command centre that looked like something NASA used for moon shots (we should know, as we built half of them – covering everything for elections to super bowls). But while the technology was ready, the people and processes to take advantage of it all really were lagging behind. Those big set-ups became unfashionable with marketing teams, who felt unable to leverage the information these big, complex and expensive set-ups provided.

The social media space never stands till, however and the rise of TikTok and its churn of fast-moving trends has meant that timely, reactive content is once again becoming hugely valuable – and with technology improving; much more manageable and cost effective.

The result? Real-time social intelligence is back, and becoming a secret weapon for smart agile brands, providing them with a clear competitive edge when guiding content decisions and enhancing personalised customer engagement. It's now much easier to capture and track live social data, and use AI to interpret it, giving teams the ability to leverage emerging trends alongside consumer behaviour and sentiment in key moments.
Seizing the moment
Here's a really simple example: when Starbucks introduced their Unicorn Frappuccino, they employed real-time social intelligence to monitor public reaction. As the drink started trending on various social media platforms, the brand responded by boosting their promotional efforts with additional content and paid media. This quick reaction amplified their reach, letting them ride, amplify and extend the trend to create a viral sensation.

e.l.f. Cosmetics leveraged TikTok's love of dance, make-up and music to create one of the most successful social campaigns in recent memory, creatively themed around their brand acronym – e.l.f., standing for 'eyes, lips, face'. The campaign, which involved a new original song, became a viral phenomenon, garnering 5 million user-generated videos, and a staggering 7 billion views. It attracted organic participation from celebrities, and the song even charted #4 on Spotify's global viral list. The buzz extended to clubs and stadiums, and led to a music video partnership with Republic Records, achieving over 2 million views in mere weeks. Coverage across major media outlets resulted in 1.5 billion impressions. This movement set a new standard for brands striving for viral impact, showcasing the immense potential of real-time social intelligence.
When disaster strikes
The other classic, and extremely powerful, use of social listening (and one we're surprised isn't baked into more brand strategies) is crisis management. Social data can help predict, alert and understand the impact of social media crisis. With the growth of predictive AI, it's become much easier to identify a small pattern in negative sentiment about a product or service that could snowball into a PR disaster. In our 11 years we've seen countless examples of real-time socal intelligence that helped avoid or mitigate significant PR crisis for brands … and many more examples where brands neglected it to their cost.

One example of a brand dropping the ball quite spectacularly, is the case of the Burger King UK's tweet on International Women's Day, 2021. The tweet, which was part of a thread, states that 'Women belong in the kitchen' and faced immediate backlash due to its perceived sexism when taken out of context. The sentiment was intended to draw attention to the lack of female chefs, a fact explained in a follow-up tweet, but the initial shock had already made its impact. It quickly escalated into a PR crisis. Had Burger King employed real-time social intelligence and predictive AI, the negative sentiment could have been identified, and the follow-up tweet that explained the context could have been released immediately, or even better, the initial tweet could have been formulated differently to avoid the backlash. Instead, they were left to manage the crisis reactively, eventually deleting the initial tweet and issuing an apology. The incident served as a stark reminder of the importance of incorporating social listening in brand strategies for timely crisis prediction and management.
Social intelligence – it's all about the data
B2B social listening is also a hugely effective strategy, though it's important to remember that this is an evolving area, and it's worth a detour to discuss the increasing role of AI and machine learning. These technologies underpin many of the tools used for data collection and analysis – AI algorithms can find the needle in the haystack of vast amounts of social media data, identifying trends and patterns. This is part of what we do at Buzz Radar, combining machine learning and human expertise to help businesses make data-backed decisions.

The benefits of integrating real-time analytics within online marketing tools are numerous:
➔

Prompt Response: Real-time data enables businesses to swiftly respond to customer queries, complaints, or feedback, thereby boosting customer service and brand reputation.

➔

Current Insights: Real-time analytics tell you exactly how a brand is performing on social media. It means marketers are empowered to make immediate adjustments to enhance engagement.

➔

Competitive Edge: Real-time data allows businesses to identify and react to industry trends before their competitors, providing a significant advantage.
The Analytical Edge
Real-time analytics do more than just equip businesses with tools for rapid response. They're also vital for proactive strategy planning and forecasting. By giving a granular view of audience behaviour and market trends, these analytics enable businesses to anticipate future trends accurately. Consequently, strategic planning is data-driven, allowing businesses to take the lead, rather than merely following market trends.

Real-time social media analytics are powerful tools that are reshaping the digital marketing landscape. With these tools, businesses can stay nimble, responsive and competitive, optimising their digital marketing strategies and staying ahead in a landscape that pitches and rolls constantly, and where having an analytical edge can make all the difference.
Published on 2023-07-21 11:08:33